Mains Protection - G83, G59, G10 Panels
All generators that are connected to or are capable of being connected to the grid or Distribution Network are required to have Loss of Mains (LoM) protection. It applies to all plants that convert primary energy source into electrical energy. Mains protection ensures the integrity and safety of the Distribution Network by disconnecting generating plant in the event of an outage of the main utility electricity supply.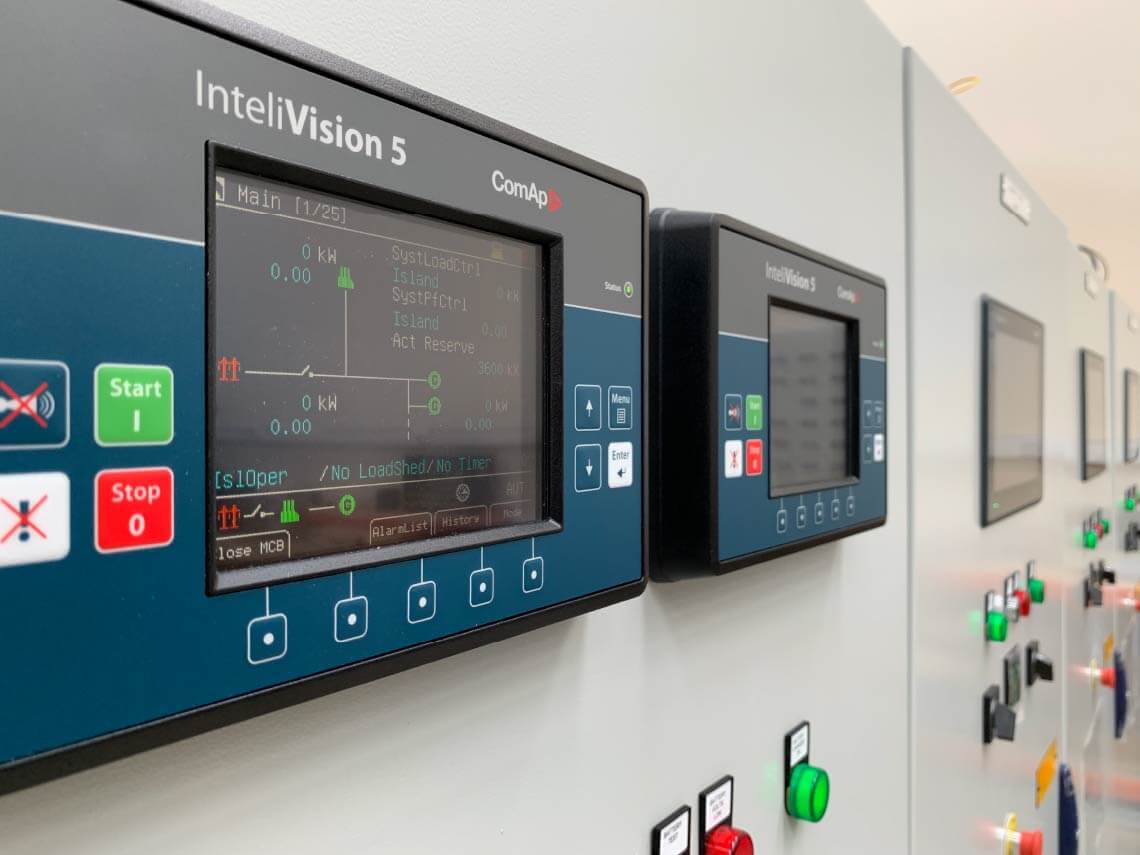 Loss of Mains Protection is a requirement for all generators that operate in parallel with the distribution network. The benefit of implementing our LoM solution is that it prevents the formation of power islands during post fault conditions or post switching operations.
The standard that applies to Loss of Mains Protection is ENA Engineering Recommendations G59 Issue 3 Amendment 3 (G59/3-3) and G83 Issue 2 (G83/2) [2] [3].
We offer mains protection panels and commissioning for a wide range of Grid connection applications.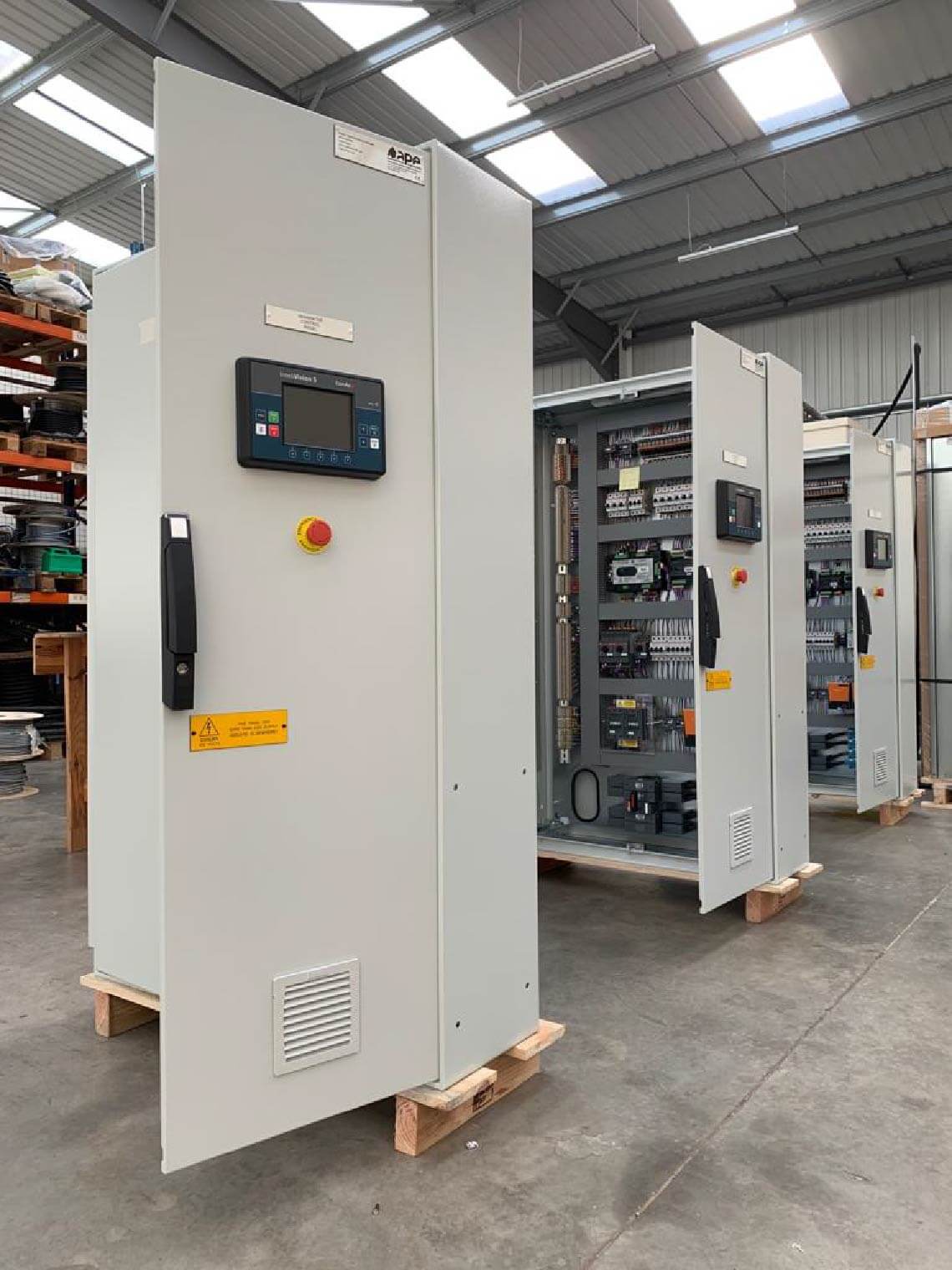 General Description
Designed with the aim to satisfy the requirements of loss of mains and mains disturbances.
Our control panel solutions are used as a standalone control/protection panel for solar arrays (photo voltaic) systems, embedded generator systems and CHP configured units and wind turbine protection.
Panel solutions range from the simple protection relay mounted within a suitable enclosure wired to terminals ready for site installation to more comprehensive systems incorporating isolation, power switching and distribution.
APE products and solutions provide optional features such as history event logging, remote monitoring and site specific programming.
Solutions are based on ComAp MainsPro, InteliPro and DeepSea P100 units.