Welcome to Applied Power Engineering
ComAp and Motortech Authorised Solutions Provider, Kohler - SDMO Products Dealer.
All businesses rely on continuity of electrical power, which is why you need a back-up plan so you are prepared for the next outage. Power disruption does happen but, when it does, we can prevent it impacting your business and customers.
APE is an innovative, solutions-driven company that is dedicated to providing customers with a wide range of solutions from emergency power and CHP (Combined Heat & Power), through to complex diesel, gas and solar installations. With nearly two decades of experience and a nationwide team of highly skilled designers and engineers, we have the capability to deliver your project on time and within budget.
Thousands of businesses find themselves without power each year for any number of reasons: from off-grid location, extreme weather conditions, intermittent supply, through to criminality. If power is cut it usually means no IT, internet or security systems as well as no heating and lighting. All these has serious consequences for all businesses and is the reason why our standby and emergency power generator systems are increasingly in demand.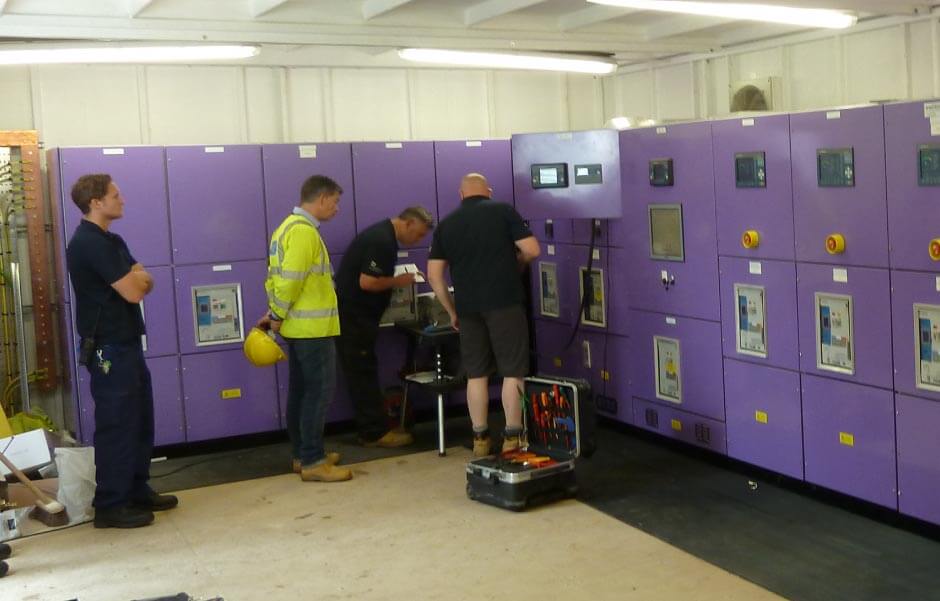 The APE Difference
What makes us different is the fact that we can provide an end-to-end custom engineered gen-set and control solution from initial design, layout and schematic, through to commissioning and handover. Installations range from 4kva to multiples of 2,500kva.
And, we strive to surpass your expectations by providing bespoke, high quality cost effective products and services. Whether bio fuel and dual fuel, gas, gas Air Fuel Ratio (AFR), diesel, renewable, mains protection, G59/3 protection, power and control solutions, we are dedicated to meeting your requirements.
APE's motto is to work collaboratively with all our customers, consultants, stakeholders and other project parties. Each one plays an important role and they are treated as such to ensure a successful outcome for our customers.
We are committed to earning the lifetime loyalty of customer by offering high quality, cost effective standby power solutions that keeps your business running.
APE operates to ISO 9001 quality management system.
Applied Power Engineering keeps your business running when you need it most
We are the electrical power continuity solutions provider – from initial enquiry through to handover and maintenance.
Solutions cover a wide range of simple standby, Combined Heat and Power (CHP), through to complex diesel installations for the emergency standby market.
Customer service is our priority - we adopt a collaborative approach on all our projects to deliver your project on time, in budget and aligned with all legislative, business and H&S requirements.
We achieve this by listening to your needs, establishing what is required and then implementing the correct solution using some of the most technically advanced generator solutions in the market place.
Put simply: Your business matters to us.