Solutions
Applied Power Engineering has nearly two decades of experience in power generation and emergency back-up solutions for business and public sector organisations. We use industry leading products that we know will keep your business functioning during the next power outage.
Our engineers are able to provide you with comprehensive solutions and ongoing support. This can range from simple design and commissioning services to a full design and build of large backup power plants.
Customer always come first with APE. That's why we always listen to how your business operates, understand your requirements and then present you with a workable, efficient and cost-effective solution. Our collaborative approach means we are happy to work with you directly as Principle Contractor or through your project partners.
Whether you are an SME, large datacentre or multinational organisation, as a business you all have one thing in common; if there is a power outage and you don't have a back-up plan it will cost you money and, potentially, loss of shareholder value and brand equity.
That's where our expertise comes in. We keep your business running if there's an interruption to grid power. It might just be the best insurance policy you ever had.
We can deliver a rapid Return on Investment, too, with our renewables generating an additional source of income for your business.
Our solutions include: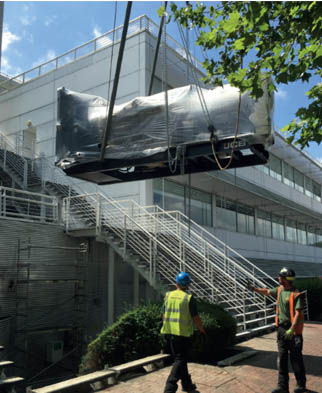 Emergency Back Up Generators
All businesses need a backup or standby power generator that is capable of keeping your business running during the next power outage. At the very least it should be large enough to power up your critical systems.
In reality, most commercial facilities do not have sufficient backup power in order to keep their business running in the event of a total power failure. Even though many have invested in an emergency or backup power system it may not have been specified correctly or could be out of date to handle a complete and/or prolonged loss of power.
Our experienced engineers can assess your facility, complete a detailed audit and determine the steps necessary to guarantee you have an appropriate emergency power generation solution in place ready for the next outage.
Our site specific solutions make sure the standby generators support your emergency power needs by encompassing, where necessary, synchronisation between the UPS system and the backup generator, harmonics, operating temperature, surge protection and future capacity allowances.
Our emergency standby generators include:
Wide range of standby generator units available
Capable of remaining online 24/7, without interruption
Power output from 4kVA to multiples of 2,400kVA [check]
Low-Emission, high efficiency generators
Standby generator starts up if UPS battery autonomy is threatened
Design, supply, installation and maintenance programmes
On-site training
24/7 Remote Monitoring
Planned maintenance programmes
Upgrades to existing equipment.
We are an approved partner for Kohler Generators. For the last 100 years, Kohler has been developing back up and power generation solutions for business, industry, health, IT and a wide range of other sectors.
Our team of system designers can incorporate Kohler generators with ComAp power and control systems to provide you with an end to end solution. Three world leading partners that give you:
Tech support
Custom engineering
Testing and commissioning
Site-based operation and maintenance
Remote monitoring and diagnostics
Field service
Training
Warranty support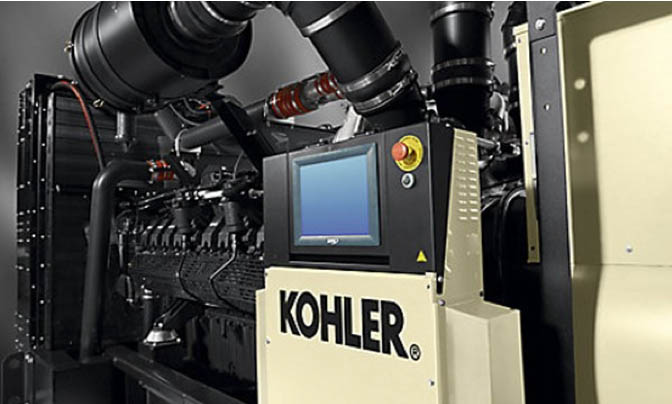 Service and Maintenance
In order to maintain optimum efficiency and to ensure your generator is always ready for the next power outage it is important to have it serviced and maintained at regular intervals. We offer a number of planned maintenance programmes that can be tailored to suit your business.
Peace of mind that your emergency back-up power is ready when it's needed.
Our location close to the M1 in Yorkshire means that we can usually offer customers an emergency call out service. Where required, this can involve setting up a back-up generator if our engineers are unable to fix the issue on their initial visit.
We recommend that your generator is regularly checked and serviced to ensure they are in good working order when you need them.
Our maintenance package includes:
Rapid response call outs
On-site repairs
Annual service
Full generator test (including load bank testing, emissions, lubricants, alternator and electrics)
Upgrade or Replacement
In all businesses, requirements change over time. Whether through expansion or simply due to the passage of time, equipment needs upgrading or replacing. Even over the last few years advances in technology have made today's generators more efficient, quieter and smarter. As a result, many customer approach us looking to upgrade either their standby generator or control system.
In many cases we are asked to replace the generator control panel. Latest control systems embrace Internet of Things (IoT) and incorporate additional features that enhance performance and provide customers with more functionality. These include;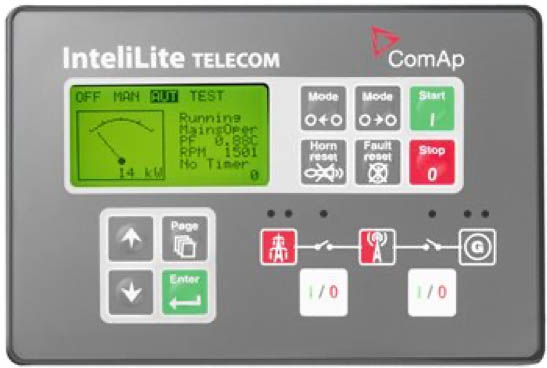 remote working
data capture and analysis
cloud based data storage
emergency alerts
trending and interpretation of data to improve efficiency
As an authorised partner for ComAp Power & Control Solutions we are able to provide a complete solution for managing individual gen-sets through to complex CHP installations. With greater functionality and enhanced processing speeds, ComAp's control products have an enviable reputation for effective system integration, simpler monitoring and more user-friendly management.